---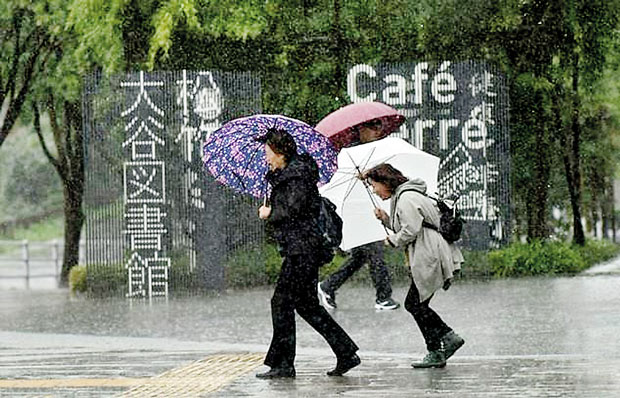 TOKYO AFP Oct23, 2017 -A powerful typhoon left two dead, two missing and dozens injured in Japan Monday, moving northward off the Pacific coast after millions struggled to the polls for a national election.

Authorities advised thousands living in coastal areas or near rivers to evacuate to shelters before Typhoon Lan, described as "very large and very strong", hit Tokyo and surrounding regions early Monday morning.

The typhoon left the Japanese archipelago by about 9:00 am (0000 GMT) after making landfall in Shizuoka southwest of Tokyo six hours before, the weather agency said.

Train operators suspended some commuter trains in Tokyo suburbs early Monday and cancelled some "Shinkansen" bullet trains in northern Japan after a blackout left passengers stranded overnight in the country's central region.

Nearly 300 flights scheduled for Monday have already been cancelled, public broadcaster NHK said, after strong winds forced 500 flights to be grounded Sunday.