---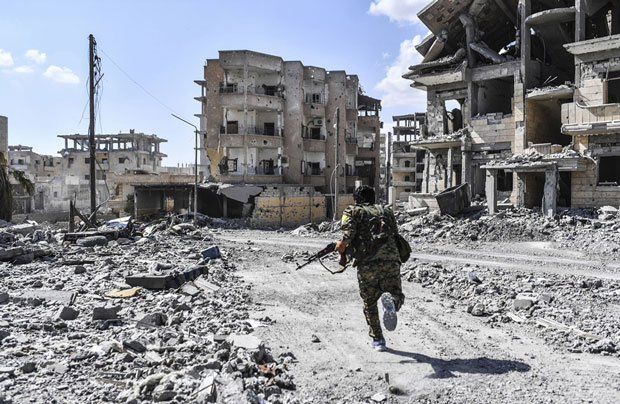 AFP, 3 November, 2017- Syrian troops on Friday retook the last major city where the Islamic State group had a presence as Iraqi forces seized a crossing by the jihadists' last urban bastion across the border.

The simultaneous assaults on Deir Ezzor in eastern Syria and Al-Qaim in western Iraq dealt fresh blows to IS in its former heartland, leaving Albu Kamal, on the Syrian side of the border, the last town of note under its full control.

The jihadist group that once laid claim to a self-styled "caliphate" spanning swathes of Syria and Iraq has seen its proto-state crumble in recent months under the pressure of multiple offensives.

In October, it lost its one-time de facto Syrian capital Raqa after an assault of more than four months waged by the US-backed Syrian Democratic Forces, a Kurdish-Arab alliance.

On Friday, Syria's army announced that its Russian-backed assault had recaptured all of Deir Ezzor city, in the oil-rich east of the country, while Iraqi forces captured the Husaybah border post on the edge of the town of Al-Qaim.