---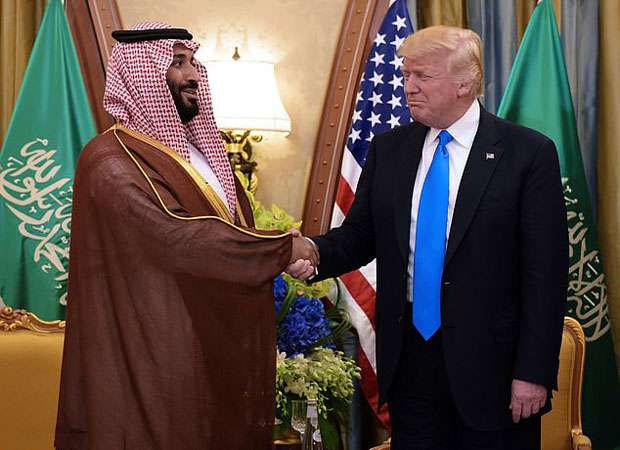 Turkey, (Daily Mail), 23 November 2018 - President Donald Trump's refusal to point the finger at the Saudi crown prince over the murder of journalist Jamal Khashoggi has infuriated Turkey who say he is turning a blind eye.

On Tuesday, Trump said he would remain a 'steadfast partner' of Saudi Arabia despite the CIA reportedly assessing Mohammad Bin Salman (MbS) had ordered the hit at the Saudi consulate in Instanbul, Turkey, last month.

Turkish Foreign Minister Mevlut Cavusoglu surmised in an an interview with CNNTurk, 'In one sense, Trump is saying "I will turn a blind eye."'
Trump doubled down on Thanksgiving Day by saying: 'I hate the crime. I hate what was done. I hate the cover up. I will tell you this - the crown prince hates it more than I do.'

Cavusoglu also said the US had not told them of an audio recording regarding Khashoggi's killing.

Trump continues to back the Saudis who he said were 'investing hundreds of billions of dollars in our country' and keeping oil prices down.