---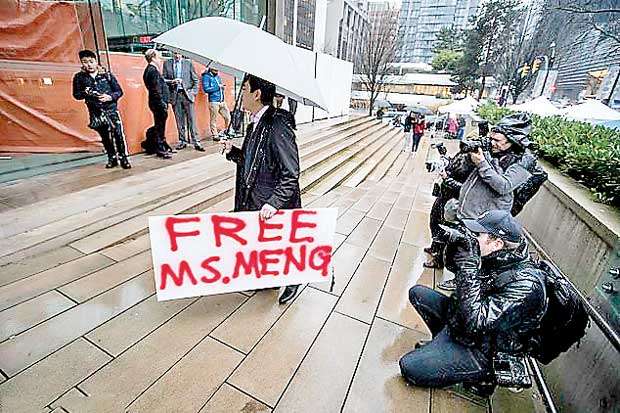 US, (Daily Mail), 12 December 2018 -President Donald Trump has said he would consider intervening in the case against Huawei executive Meng Wanzhou if it would be in the interest of US national security and help forge a trade deal with China.

Mr Trump told Reuters in an interview at the White House that if he thinks it would be good for what will "certainly be the largest trade deal ever made" he would intervene if necessary.

A Canadian court granted bail on Tuesday to Ms Meng, who was arrested at the United States' request in a case that has set off a diplomatic furore among the three countries and complicated high-stakes US-China trade talks.

Hours before the bail hearing in Vancouver, China detained a former Canadian diplomat in Beijing in apparent retaliation for the December 1 arrest of Ms Meng.

After three days of hearings, a British Columbia justice granted bail of 10 million Canadian dollars (£6 million) to Ms Meng.

Earlier in the day, China vowed to "spare no effort" to protect against "any bullying that infringes the legitimate rights and interests of Chinese citizens".