---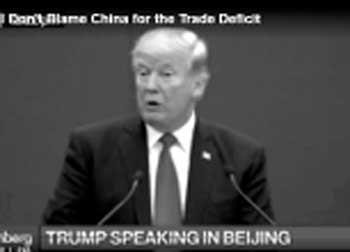 (c) 2017, Bloomberg Nov 09, 2017 - The headline number is impressive: A quarter-trillion dollars worth of deals from China that President Donald Trump can use to show he's creating opportunities for U.S. businesses and jobs for his base.

The reality, however, is that the roughly 15 agreements unveiled on Thursday are mostly non-binding memorandums of understanding and could take years to materialize -- if they do at all. A day earlier, Commerce Secretary Wilbur Ross announced $9 billion of deals, many also MOUs with few details, rather than contracts.

"To me this is an old-style visit when you pile up all the deals so you can to get a big number," said James McGregor, China chairman of the consultancy APCO Worldwide.

"This was normal when the U.S. and China were just building ties, but now China is a global business power and has very damaging industrial policies and this seems naive. This is all for show for President Trump to demonstrate his deal-making prowess."