---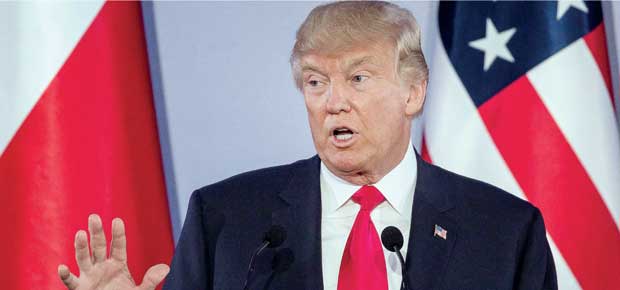 President Trump refused Thursday to say definitively that he believes Russia was responsible for interference in the 2016 election.

"I think it could very well have been Russia but I think it could well have been other countries, I won't be specific," Trump said at a news conference in Warsaw with Polish President Andrzej Duda. "I think a lot of people interfere. I think it's been happening for a long time." The U.S. intelligence community has said publicly that it believes Russia was responsible for efforts to meddle in the election and that the operation was directed by Russian President Vladimir Putin. "Nobody really knows," Trump added. "Nobody really knows for sure."

Trump's comments come just one day before he is expected to hold a bilateral meeting with Putin during a G-20 summit in Germany, and questions remain about whether he will confront Russia over the issue.

Trump cited intelligence reports about weapons of mass destruction in the lead-up to the Iraq War as evidence that the intelligence communities findings might not be accurate.

In his opening remarks, Trump warned that the U.S. and Europe were united in confronting Russia's "actions and destabilizing behavior."
-WARSAW