---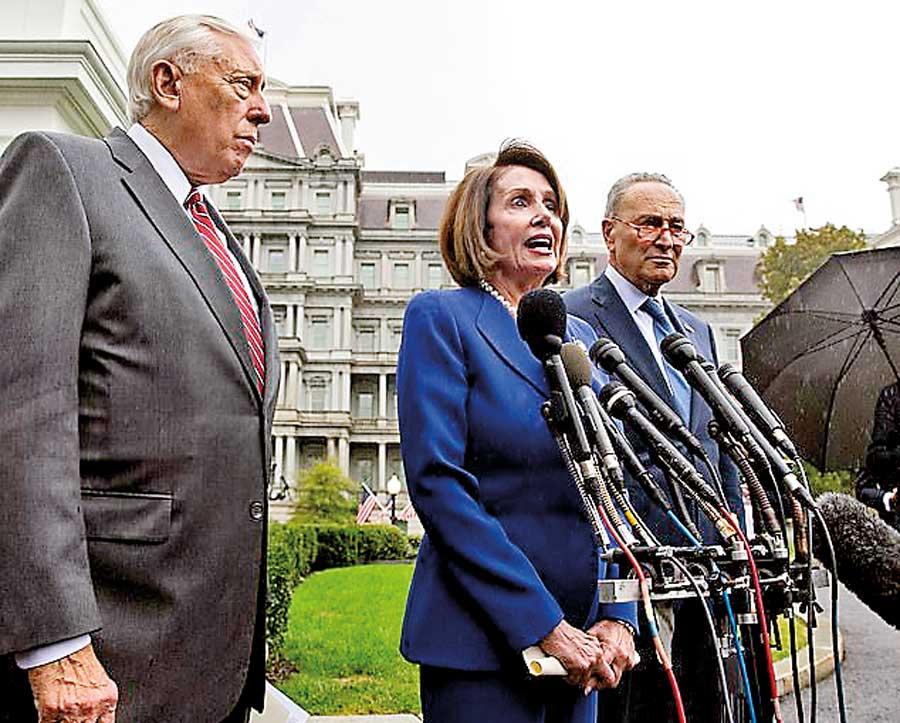 US, (Daily Mail), 17 October 2019 -A White House meeting on Syria policy quickly turned explosive on Wednesday when President Donald Trump called House Speaker Nancy Pelosi a 'third-grade' politician.

Their meeting abruptly ended with top Democrats walking out of the White House and Pelosi slamming Trump for having a 'meltdown'. The administration had called in congressional leadership to discuss the situation in Syria.

The House had just voted, 354-60, to overwhelmingly oppose the president's announced U.S. troop withdrawal, a rare bipartisan rebuke.

Pelosi mentioned the House vote and Sen. Chuck Schumer, the Democratic leader, started to read the president a quote from former Defense Secretary James Mattis on the need to keep U.S. troops in Syria to prevent a resurgent of Islamic State fighters.

But Trump cut Schumer off, complaining that Mattis was 'the world's most overrated general.

Trump said to Pelosi: 'I hate ISIS more than you do.'

Pelosi responded: 'You don't know that.'

Schumer intervened at one point and said: 'Is your plan to rely on the Syrians and the Turks?'

Trump replied: 'Our plan is to keep the American people safe.'

Pelosi said: 'That's not a plan. That's a goal.' Trump turned to Pelosi and complained about former President Barack Obama's 'red line' over Syria. According to Schumer, he then called her 'a third-rate politician'.

At that point, the genteel Rep. Steny Hoyer of Maryland, the House Majority Leader, interjected, saying 'This is not useful.'