---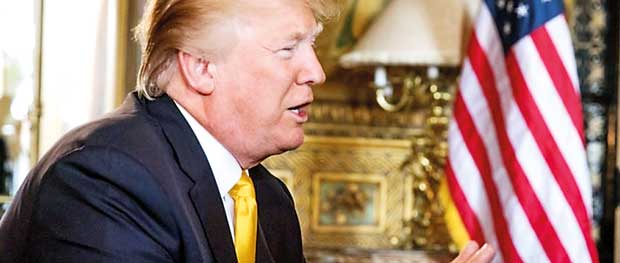 US President Donald Trump said Saturday he "had to fire" his former national security advisor Michael Flynn for lying to his administration and the FBI about his contacts with the Russian ambassador during the presidential transition.

"I had to fire General Flynn because he lied to the Vice President [Mike Pence] and the FBI," Trump tweeted on Saturday.

The tweet came one day after Flynn had pleaded guilty to lying to FBI agents in a probe of Russian interference in the US presidential election. Lying to the FBI is a federal felony.

"He has pled guilty to those lies. It is a shame because his actions during the transition were lawful. There was nothing to hide!"

The tweet could prove a complicating factor in the investigation: If the president knew of Flynn's lying to the FBI when he was forced to step down, Trump's actions to pressure former-FBI director James Comey to end an investigation of Flynn could eventually lead to charges of obstruction of justice.

The FBI led the federal investigation of suspected election meddling until May, when Trump sacked FBI chief James Comey. Within days, Trump's own Justice Department named Mueller, an ex-prosecutor and former FBI director, as special counsel to lead the Russia probe.

Flynn emerged at the centre of an investigation by special counsel Robert Mueller into Russian interference in the US presidential election last year and into whether Trump's campaign may have colluded with the Russians. He is co-operating with prosecutors.
Washington (dpa), Dec 3, 2017 -