---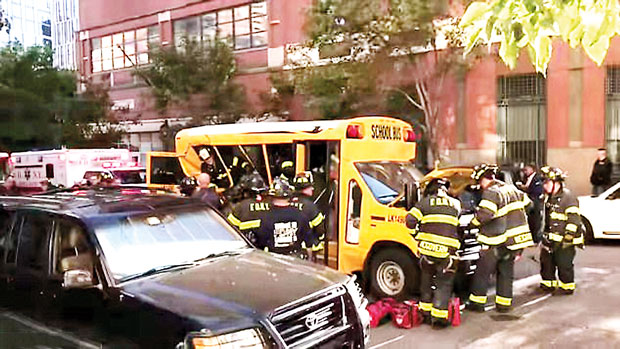 US President Donald Trump called Wednesday for the death penalty for the suspect accused of a deadly New York terrorist attack, as the 29-year-old appeared in one of the city's courts in a wheelchair.

The hearing came after terrorism charges were filed against Sayfullo Saipov, the man accused of driving a vehicle into pedestrians and cyclists on a bike path in Manhattan on Tuesday, killing eight people and injuring 12.

Four people remain hospitalized in critical but stable condition, five are in a serious condition and three have been released, Nigro said.

Among the survivors, one suffered two amputations, while others have "serious head, neck, back and chest trauma, and trauma to arms and legs," he said.

The Uzbek national came to the US in March 2010, appeared in court in a wheelchair due to being shot at the time of arrest. He also reportedly had his legs and feet shackled.

At Wednesday press conference acting US Attorney of New York, Joon H Kim said Saipov spent two months planning the attack and previously hired a vehicle to do a practice run of the route down Manhattan's west side.

Court documents stated he chose Halloween as the day of the attack, as he expected crowds on the streets, and had hoped to continue driving onto the Brooklyn Bridge to strike more pedestrians.
New York (dpa) Nov 2, 2017 -