---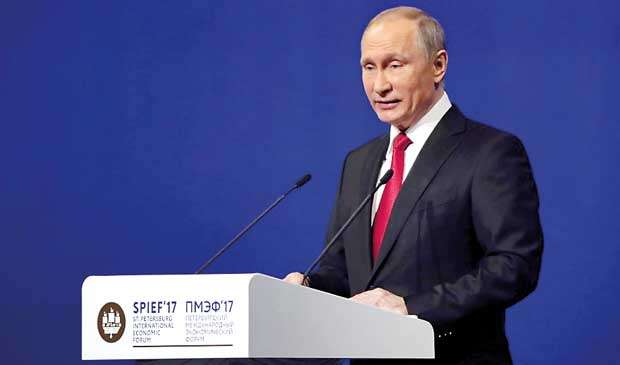 WASHINGTON - President Donald Trump and Russian President Vladimir Putin will meet on July 16 in Helsinki, Finland, both of their governments announced Thursday.

The meeting, planned in recent days, signals a growing rapprochement between the United States and Russia. Both men have pursued the tete-a-tete in hopes of soothing tensions over Russia's interference in the 2016 U.S. presidential election and its aggression in Ukraine and elsewhere, despite retaliatory actions taken by both governments this year.

"The two leaders will discuss relations between the United States and Russia and a range of national security issues," White House press secretary Sarah Huckabee Sanders said in a statement.

Finland, officially neutral during the Cold War and not a NATO member, shares a border with Russia, and its president, Sauli Niinisto, has fostered a relationship with Putin.

The date falls after previously planned stops during a trip to Europe by Trump for a NATO summit meeting July 11-12 in Brussels and a visit to Britain on July 13. It also allows Putin to be in Moscow for the World Cup final on July 15.

Plans for the Trump-Putin summit were finalized on Wednesday by national security adviser John Bolton, who held marathon meetings in Moscow that included talks with Putin himself at the Kremlin. Trump has long sought to cultivate a warm friendship with his Russian counterpart as a means to solving intractable problems around the world, and he has said he admires the strength of Putin's authoritarian rule.

By John Wagner, Anton Troianovski, Philip Rucker (c) 2018, The Washington Post June 28, 2018 -