---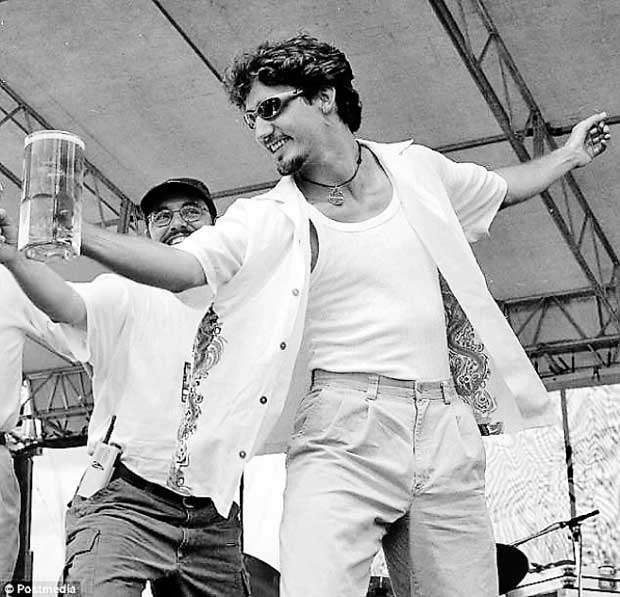 The alleged incident in which Trudeau was accused of groping took place in 2000 at a music festival. Trudeau pictured above at the event (DM)
Canada, (Daily Mail), 6 July 2018 - Justin Trudeau on Thursday revealed for the first time that he did apologize to a female reporter who accused him of groping but insisted he did nothing wrong.

The Canadian Prime Minister has faced media scrutiny in recent weeks about what happened at a charity fundraiser in Creston, British Columbia nearly 20 years ago.

In his first direct comments on the incident on Canada Day last Sunday, the prime minister said he 'didn't remember any negative interactions that day at all', but on Thursday he said 'I apologized in the moment' without giving details.

According to an unsigned editorial in 2000 in the local newspaper, the Creston Valley Advance, Trudeau apologized to a local female reporter for inappropriately 'handling' her.

The allegation resurfaced last month after Canadian political commentator Warren Kinsella tweeted a picture of the 20 year old editorial and used the Twitter #MeToo hashtag.