---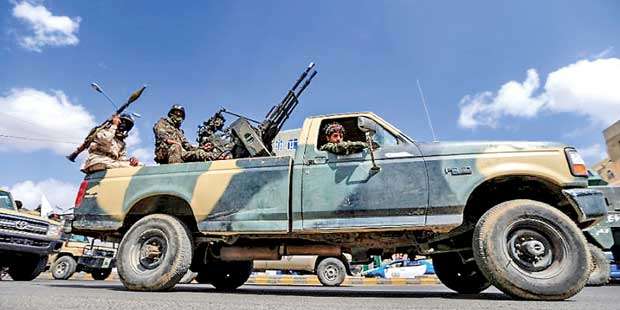 SANAA AFP Nov19, 2018 - A high-ranking Huthi official has called for rebels to stop firing rockets and using attack drones in the conflict in Yemen, as a UN envoy prepares to travel to the country to prepare peace talks.

Mohammed Ali al-Huthi, head of the Higher Revolutionary Committee and an influential political figure, tweeted that his group wants "all official Yemeni parties" to demand a ceasefire.

"We announce an initiative to call all official Yemeni parties to ask to end launching rockets and drones against aggression countries... in order to deprive them for any reason to continue their aggression and siege, along a readiness to freeze and stop all military operations on all fronts in order to reach peace," he wrote.

His comments come after UN special envoy Martin Griffiths said on Friday that he plans to travel to rebel-held Sanaa in the coming week to finalise arrangements for peace talks to take place in Sweden soon. Griffiths -- whose efforts at kick-starting peace talks collapsed in September -- said both the Saudi-backed government and the Huthi rebels have shown a "renewed commitment" to work on a political solution and have given "firm assurances" that they will attend the talks. No date has yet been set.