---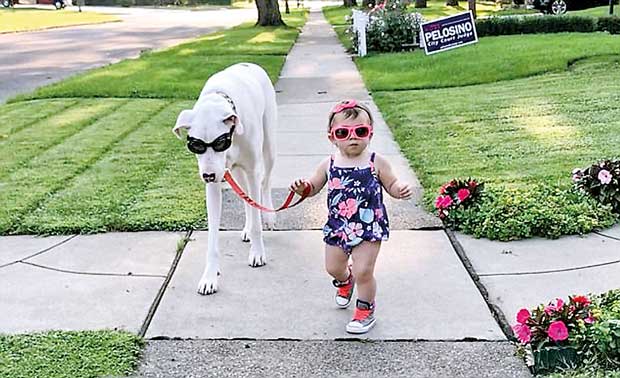 DAILY MAIL, 13 September, 2017-A deaf and partially sighted Great Dane who was nearly put down by her previous owner has been given a new lease of life after being adopted by a cute toddler and her family.

Jennie, who is only 17-months-old, has grown up with the loving dog Echo.

The youngster and her dog have now formed a close bond, with Jennie's mother Marion Dwyer describing the pair as 'sisters' who look after each other.Ms Dwyer, from Niagara Falls in New York, said: 'Echo certainly does look out for her sister Jennie and always makes sure no one gets too close to her.'

Echo and her best friend Jennie take each other on walks together and communicate using sign language - with the toddler even slipping her beloved dog treats at breakfast.