---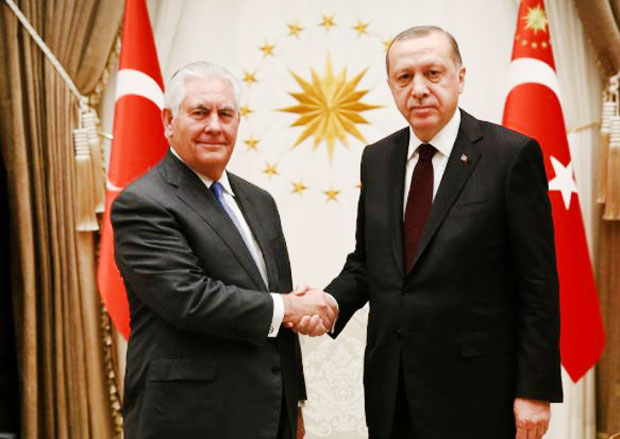 REUTERS, 16th FEBRUARY, 2018- Top U.S. diplomat Rex Tillerson and Turkey's Tayyip Erdogan had a "productive and open" talk on Thursday about improving ties strained recently over their policies on Syria, in a meeting following weeks of escalating anti-American rhetoric from Ankara.

Tillerson arrived in Turkey on Thursday for two days of what officials have said would likely be uncomfortable discussions between the allies, whose relations have frayed over a number of issues, particularly U.S. support for the Syrian Kurdish YPG militia, seen as terrorists by Turkey.

Turkey launched an air and ground assault last month in Syria's northwest Afrin region to drive the YPG from the area south of its border. Ankara considers the YPG to be an arm of the PKK, a banned group that has waged a decades-long insurgency in Turkey.