---
Hamburg, (Daily Mail), 6 July 2017 - Tens of thousands of anti-capitalist protesters are preparing to give US President Donald Trump and other world leaders a very hostile reception when they land in Hamburg for the G20 summit.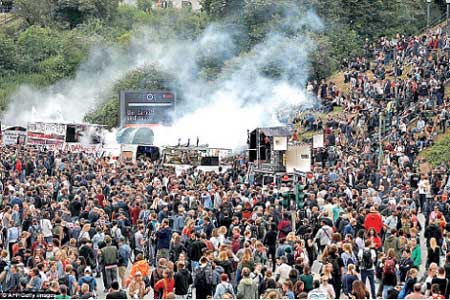 As many as 100,000 protesters from across Europe are pouring into the port city for a demonstration dubbed 'Welcome To Hell'. Police believe as many as 8,000 are ready to commit violence.

Up to 20,000 police officers will be on duty to watch over the main demonstration, organised by the alliance of anti-capitalist groups.