---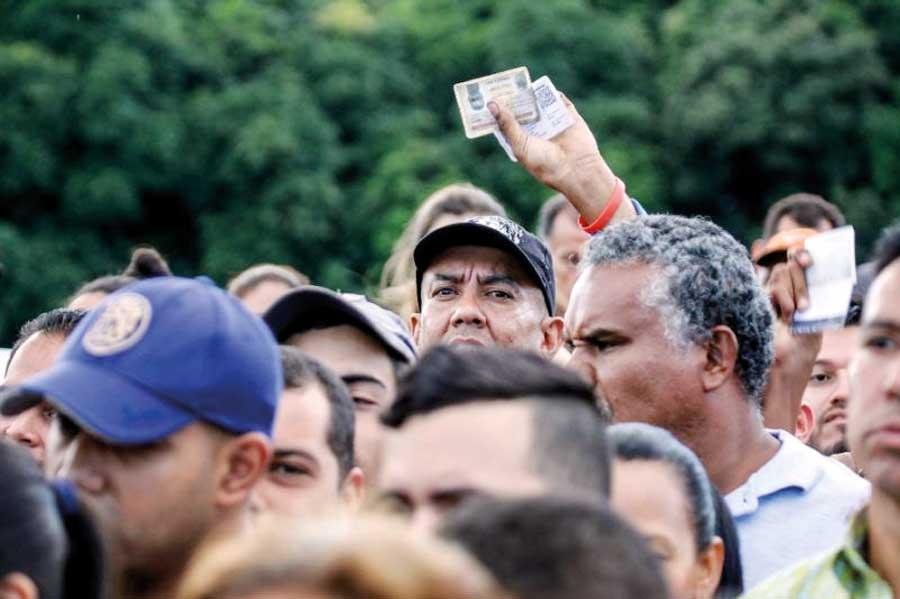 Villa del Rosario (Colombia) (AFP), 9 June, 2019- -Several thousand Venezuelans, desperate for food and medicine, packed a border crossing to Colombia on Saturday, hours after President Nicolas Maduro partially reopened it.

Maduro had the day prior ordered the reopening of the Venezuelan border in the western state of Tachira, near the location in Colombia where the international community had massed humanitarian aid that Maduro's government refused to take.

Early Saturday, thousands of people rushed to the border bridges between the two countries, and crowds in long queues stretched throughout the day.

Before the border closed in February, about 30,000 people crossed the Simon Bolivar International Bridge every day, from San Antonio del Tachira, Venezuela, to Cucuta, official data show.

But containers deposited on the Venezuelan side to prevent any entry of humanitarian aid, considered by the government a potential pretext for foreign military intervention, were still in place.