---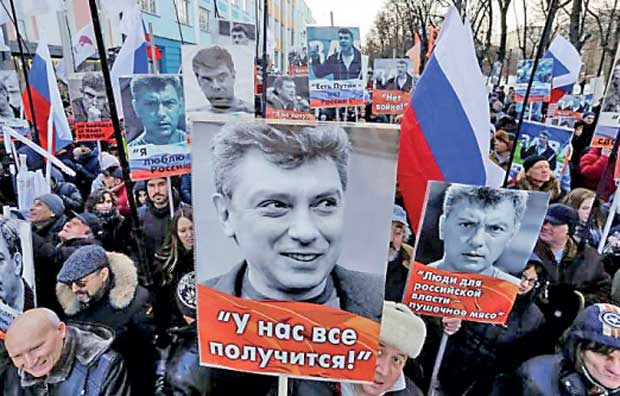 REUTERS, 26th FEBRUARY, 2017-Thousands of Russians marched through the centre of Moscow on Sunday to honour opposition leader Boris Nemtsov two years after he was gunned down near the Kremlin walls, and to call for further investigations into his killing.

The 55-year-old Nemtsov, a former deputy prime minister and prominent critic of President Vladimir Putin, was shot dead on a bridge near the Kremlin late in the evening of Feb. 27, 2015, as he walked home with his girlfriend from a restaurant.

Investigators have charged several Chechen men with the murder, but lawyers for Nemtsov's daughter said the investigation had failed to uncover who ordered the shooting.

Putin has said that he supported the investigation into Nemtsov's murder.

"We gathered here to demand bringing of Boris Nemtsov's killers to justice, not only its performers but also its organizers and those who ordered it," Ilya Yashin, a Russian opposition activist and an organizer of the march, told Reuters.

"We gathered here to demand political reforms and release of political prisoners."