---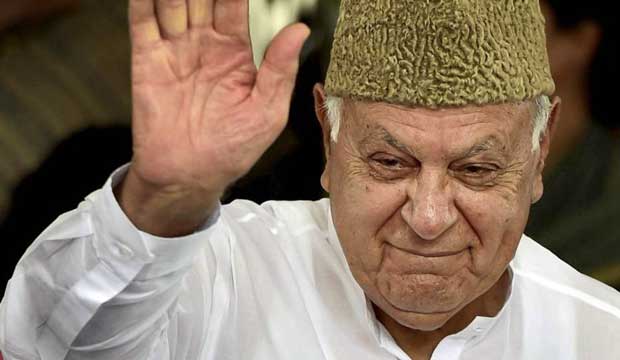 India should approach third parties, such as the US and China, to mediate in the Kashmir issue, former Jammu and Kashmir chief minister Farooq Abdullah said on Friday.

The National Conference (NC) leader said India has so many allies across the globe, which can be approached for settling the Kashmir issue and act as a mediator between India and Pakistan.
"For how long are you going to wait? Sometimes, you have to pull the bull by its horns. The way is to have a dialogue. India has so many friends all across the world. They can ask them to act as a mediator. US President Trump himself said that he wants to settle Kashmir problem. China also said that it wants to mediate in Kashmir. Somebody has to be approached," Abdullah said. "If India is ready to talk to China and does not want to get into war, then they can talk to Pakistan also," he added.

Quoting former Prime Minister Atal Bihari Vajpayee's statement that friends can be changed, but not neighbours, the NC leader said arrogance and stubbornness would not let any of the nations progress and develop. "If the youth of tomorrow are targeted today, how will they run the nation? I would like to urge the government to expose the perpetrators," he said. "We are being sandwiched. People die every day. The situation is worse in the Valley," he added.
New Delhi, (Hindustan Times), Jul 21, 2017 -