---
By Tim Ross
U.K. Prime Minister Theresa May's director of strategy resigned, leaving the British government without the author of her Brexit vision at a critical time in negotiations with the European Union.
Chris Wilkins will leave his post in May's office -10 Downing Street- on Wednesday.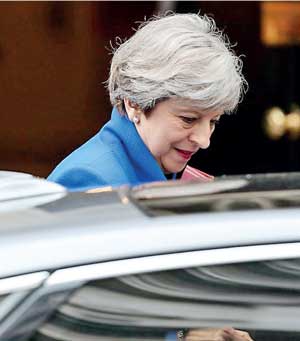 The departure means that May has lost both her top strategists in the wake of last month's general election. Nick Timothy, her co-chief of staff, quit the day after May's Conservatives were stripped of their parliamentary majority in the poll. He and Wilkins wrote the Brexit speech in January in which she set out her plan to take the U.K. out of the single market and customs union.

Wilkins, who informed May of his decision last week, said he intends to work in the private sector as a communications consultant.
(c) 2017, Bloomberg · Jul 27, 2017