---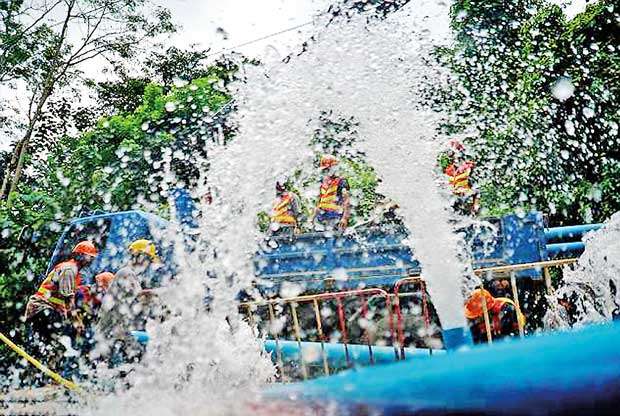 Thai;and, (Daily Mail), 5 July 2018- The young football team trapped underground in Thailand are still too weak to attempt to leave their flooded cave with two boys and their coach suffering from exhaustion, it has emerged.

Rescuers are beginning to pump oxygen into the chamber in Chiang Rai, northern Thailand, where the 12 boys and their coach have been trapped for 12 days.

A medical assessment has found that it is still too dangerous to try to move the youngsters, an unnamed source in the Thai Navy Seals told CNN.

Two boys and the 25-year-old coach are suffering with exhaustion through malnutrition, according to a new doctor's report.

It comes with rescuers facing a race against the weather to save the 12 children as it emerged volunteers accidentally pumped water back into the caves.

Heavy rainfall is expected in the coming days and attempts are being made to lower flooding levels - but this has been hampered after unregistered volunteers started pumping water back into the caves in the belief they were helping.