---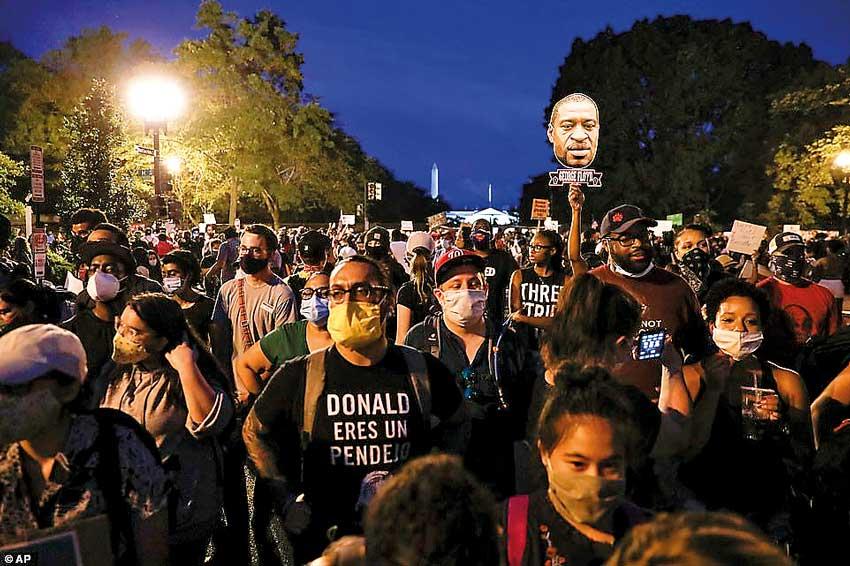 Tens of thousands of people marched across the nation's capital and in cities across the country during the 12th day of demonstrations, with few reports of problems in scenes that were more often festive than tense.

Military vehicles and officers in combat clothing closed off much of downtown Washington to traffic ahead of the planned march, which authorities expected to attract between 200,000 and one million people.

Massive crowds turned out despite the risks still posed by the coronavirus, which has ravaged the country over the past two months and still presents a deadly threat, according to health experts.

Official estimates on the total number of protesters have not been released, but attendance is believed to have been in the tens
of thousands.

Nationwide protests have capped a week that began in chaos but ended with largely peaceful expressions that organisers hope will sustain their movement.

Protesters, wearing masks and calling for police reform, gathered in dozens of places from coast to coast, as well as major cities overseas including London, Paris, Berlin and Sydney, collectively producing perhaps the largest one-day mobilisation.

The marches coincided with a second memorial service in North Carolina for George Floyd, 46, who died on May 25 after a Minneapolis policeman knelt on his neck for nearly nine minutes and sparked days of violence and chaos across the country.
US, (Daily Mail),
7 June 2020