---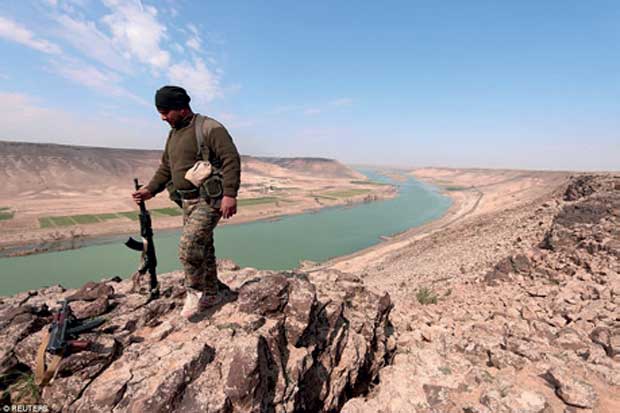 Iraq, (Daily Mail, London), 1 April 2017 -
British Special Air Service has launched a series of devastating aerial assaults behind Islamic State's lines – claiming a decisive victory over the terrorist group and paving the way for a final battle to wipe out the jihadis in their stronghold.

The top-secret raids have secured a strategically vital air base in Syria from which Britain and its allies can attack the nearby city of Raqqa, where of terrorists were preparing to fight to the death.
A monumental hydroelectric dam that the terrorists have been threatening to destroy – potentially killing thousands of civilians – was also captured after a brutal firefight that went on for several hours as the SAS-led forces met heavy resistance.

As the battle raged, support came from US Marines who had crossed the Euphrates river in Combat Rubber Raiding Craft.