---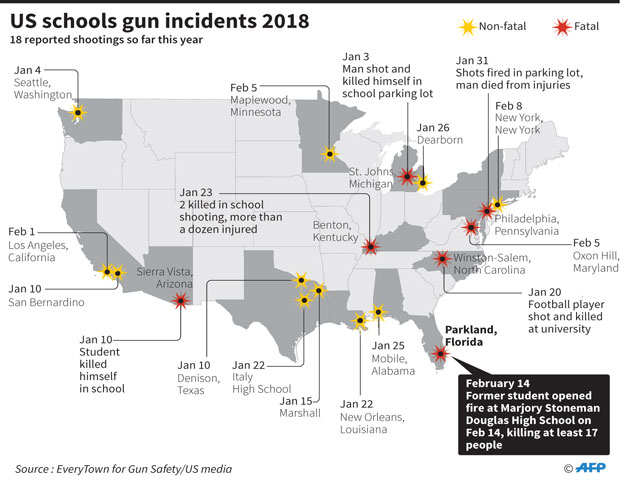 A survivor of the Parkland school shooting called out US President Donald Trump on Saturday over his ties to the powerful National Rifle Association, as thousands rallied in Florida to demand urgent action on gun control. Three days after a troubled teen armed with an assault rifle killed 17 people, 18-year-old Emma Gonzalez delivered a fiery address to a crowd of students, parents and residents in nearby Ft. Lauderdale.

"To every politician taking donations from the NRA, shame on you!" she thundered, assailing Trump over the multi-million-dollar support his campaign received from the gun lobby. The crowd chanted in turn: "Shame on you!" "We are going to be the last mass shooting... We are going to change the law," she vowed -- slamming the fact 19-year-old gunman Nikolas Cruz was able to legally buy a semi-automatic firearm despite a history of troubling and violent behaviour.

"If the president wants to come up to me and tell me to my face that it was a terrible tragedy and... how nothing is going to be done about it, I'm going to happily ask him how much money he received from the National Rifle Association," Gonzalez said in her impassioned address. "It doesn't matter because I already know. Thirty million," she said.
FORT LAUDERDALE AFP Feb18, 2018 -
---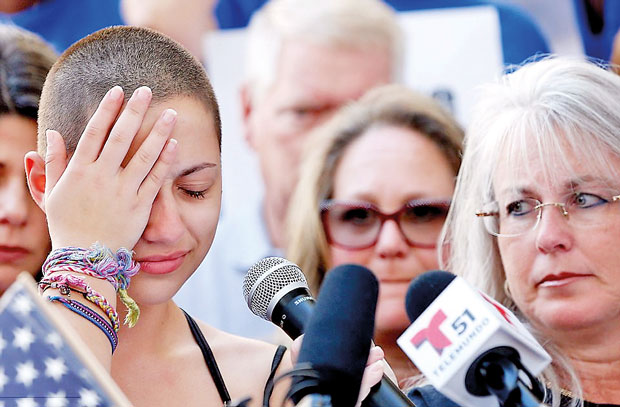 Trump blames FBI for Florida school shooting
US, (Daily Mail), 18 Feb 2018 -President Donald Trump said it was 'not acceptable' that the FBI missed signs the Florida school shooter was going to attack, slamming the agency for 'spending too much time' focusing on the Russian collusion investigation.
After a week during which Robert Mueller appeared to prove Russian interference in the 2016 presidential election, Trump used the shooting, in which 17 died, including 14 children, to attack the FBI for going after him in the Russian collusion investigation.