---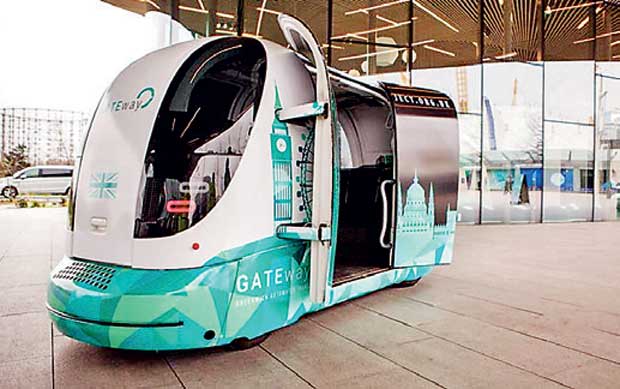 HINDUSTAN TIMES, 06th APRIL, 2017-Four wheels, four seats, but no brakes and no steering wheel.

A driverless prototype shuttle bus is ferrying around 100 people on a route in Greenwich in London as part of the public trial over the next three weeks.

The computer-controlled vehicle travels just over 16 kph. It can seat four people and has no steering wheel or brake pedal. However, there will be a trained person on board who can stop the shuttle if required during the tests.

Officials behind the project believe the shuttles could improve transport links in Greenwich.
Passengers could begin using the system by 2019 on a trial basis and it may eventually be rolled out elsewhere, 'BBC News' reported.

"We hope to gain acceptance from members of the public for vehicles sharing this kind of space with them," said Graeme Smith, chief executive at Oxbotica, which developed the technology behind the shuttle.