---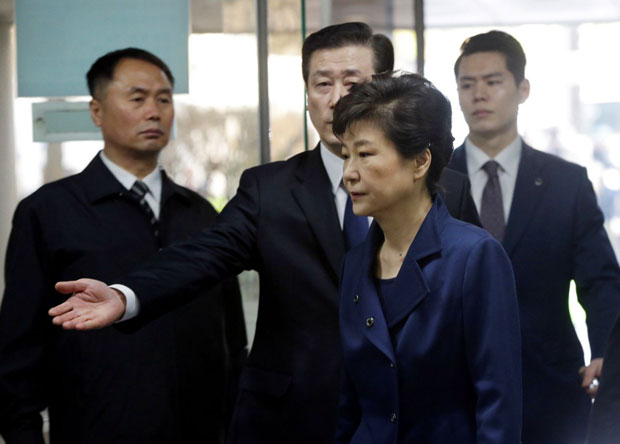 REUTERS, 17th APRIL, 2017- South Korean prosecutors on Monday charged ousted president Park Geun-hye and Lotte Group chairman Shin Dong-bin with bribery in the latest twist to a corruption scandal that rocked the country for months.
Prosecutors charged Shin without detaining him.
The retail giant Lotte, with interests ranging from hotels and retail to food and chemicals, becomes the second conglomerate mired in the political scandal after Jay Y. Lee, the chief of the biggest, Samsung Group, was arrested suspected of bribing Park and her friend, Choi Soon-sil.
Lee, Park and Choi are being held at detention centers.
Lotte, South Korea's fifth-biggest conglomerate, is grappling with the Chinese shutdown of dozens of its stores in China, after it agreed to provide land for the U.S. Terminal High Altitude Area Defense (THAAD) system outside Seoul.
South Korea, which accuses China or discriminating against some South Korean companies working in China, and the United States say the sole purpose of THAAD is to guard against North Korean missiles. China says its powerful radar can penetrate its territory and undermine its security and spoke out against it again on Monday.
Lotte's chief Shin is also on a separate graft trial involving family members charged with embezzlement and breach of trust.