---
MANILA REUTERS Oct 20-Three Russian warships, including two anti-submarine vessels, docked in Manila on Friday to unload what navy officials said was weaponry and military vehicles donated to the Philippines as part of a new defence relationship.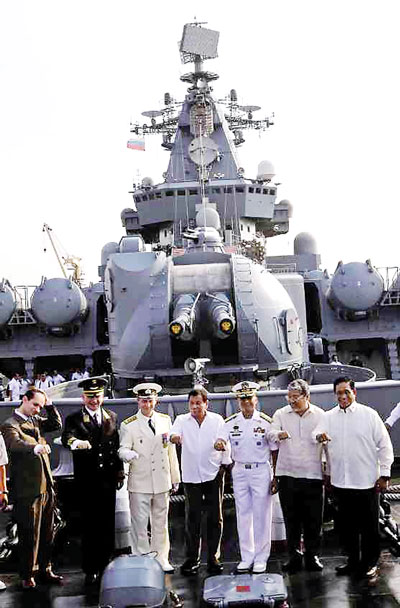 It was the third port visit this year by Russian warships as part of Philippine President Rodrigo Duterte's moves to engage closely with Moscow, an arch-rival of Manila's former colonial master and closest defence ally, the United States.

The load included 5,000 assault rifles, a million rounds of ammunition and 20 army trucks, Russian and Filipino navy officials said.

The visit was timed to coincide with the arrival next week of Russian Defence Minister Sergei Shoigu, who is attending a regional defence meeting, and U.S. counterpart Jim Mattis, a Philippine navy spokesman said.

Russia and the Philippines are expected to sign a security deal on military logistics next week.