---
REUTERS, 27th JUNE, 2017- Russia denounced a U.S. warning to the Syrian leadership that it will pay a heavy price for any chemical weapons attack, and dismissed White House assertions that a strike was being prepared as "unacceptable".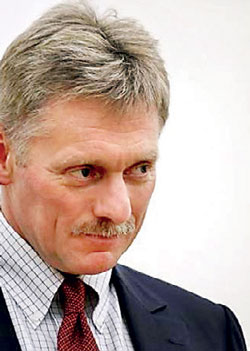 The White House said on Monday the preparations in Syria were similar to actions before an April 4 chemical attack which killed dozens of civilians and prompted U.S. President Donald Trump to order a missile strike on a Syrian air base.

But Russia, which is President Bashar al-Assad's main backer in Syria's six-year-old civil war and has used its veto power on the United Nations Security Council several times to shield his government, challenged the U.S. intelligence.

"I am not aware of any information about a threat that chemical weapons can be used," Kremlin spokesman Dmitry Peskov told a conference call with reporters on Tuesday.

"Certainly, we consider such threats to the legitimate leadership of the Syrian Arab Republic unacceptable."

Russian officials have privately described the war in Syria as the biggest source of tension between Moscow and Washington, and the cruise missile strike ordered by Trump in April raised the risk of confrontation between them.