---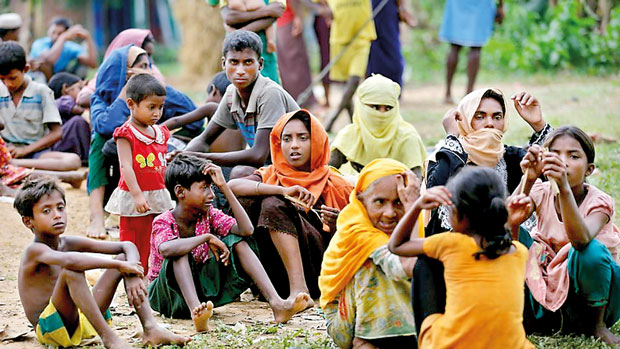 HINDUSTAN TIMES, 31 August, 2017- Coastguards in Bangladesh found on Thursday the bodies of 16 Rohingya, many of them children, who drowned when their boat capsized as they fled an upsurge in violence in Myanmar that has forced at least 18,500 to seek refuge across the border.

Officials in Bangladesh say growing numbers of Rohingya are trying to cross the Naf river that divides the two countries in rickety boats, which often do not survive the rough waters as they become increasingly desperate to escape.

The International Organization for Migration said Wednesday that at least 18,500 Rohingya had crossed into Bangladesh since fighting erupted in Myanmar's neighbouring Rakhine state six days earlier.

But some do not make it.

And on Thursday Nurul Amin Rohingya, a local official, said another boat had capsized killing 16 Rohingya.