---
REUTERS AFP, 18 October, 2017-Rights groups on Wednesday urged the European Union and Japan to consider halting their funding for the election panel in Cambodia, if the ruling party succeeds in a bid to dissolve the main opposition party ahead of next year's general election.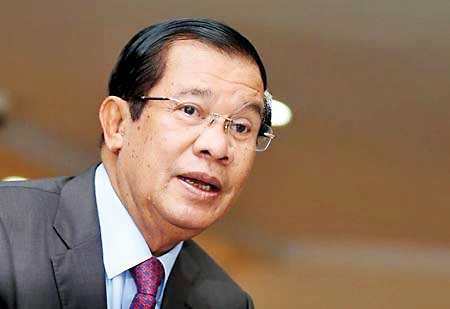 The ruling Cambodia People's Party (CPP) has launched a crackdown on its critics, including politicians, independent media and non-government bodies. Nearly half the opposition members of parliament have fled abroad since September.

In a session boycotted by the opposition, Cambodia's parliament voted on Monday to change party laws to re-distribute seats if a party is dissolved.

The measure came after the government filed a lawsuit this month seeking to dissolve the main opposition Cambodia National Rescue Party (CNRP).

"If the government's position to dissolve the opposition Cambodia National Rescue Party succeeds, next year's election will be a joke," Phil Robertson, deputy director for Asia at New York-based group Human Rights Watch, told Reuters.

"At that point, both the EU and Japan should face reality and terminate their financial and technical assistance to avoid lending credibility to what will be a charade of democracy," he added, speaking after a news conference in Bangkok.