---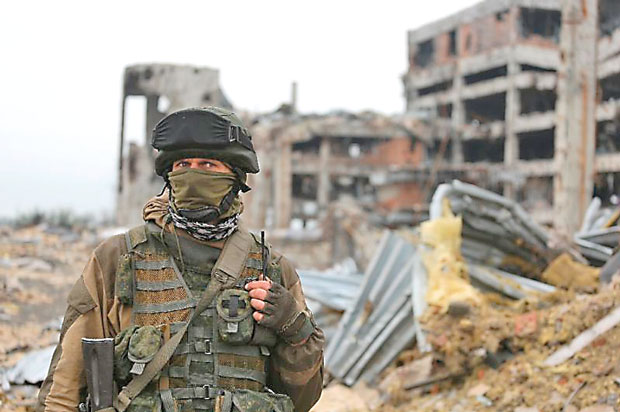 DONETSK AFP Nov21, 2017- Armed men in military fatigues without insignia on Tuesday patrolled streets in the rebel stronghold of Lugansk in eastern Ukraine amid a spike in infighting between rebel factions.

Men wearing balaclavas blocked access to several administrative buildings in the city, controlled by separatists, and defied the self-proclaimed leadership's calls
to disperse.

One of the men said their appearance in the city centre was part of "planned joint exercises" ordered by the interior ministry, according to video footage broadcast by a local television channel.
The patrols began after Igor Plotnitsky, leader of the self-proclaimed Lugansk People's Republic, sacked the rebel region's interior minister on Monday.

In a statement released Tuesday, Plotnitsky accused "the illegitimate leadership of the interior ministry" of seeking to destabilise the situation and called on Lugansk residents to remain calm.
"Right now the leadership of the Lugansk People's Republic is doing everything in its power to secure the safety of residents,"
he said.

"I can confidently say that attempts of certain people to remain in power at the cost of destabilising the situation in the country are futile and will soon be completely neutralised." The sacked minister, Igor Kornet, for his part refused to step down, while employees of the interior ministry released an open letter saying they would like to continue working under his command.

The rebel region has been blighted by leadership squabbles and several senior rebels have been assassinated.

A conflict between Russia-backed fighters and Ukrainian troops has killed more than 10,000 people since 2014, when pro-Russian forces declared parts of eastern Ukraine independent following Moscow's annexation of Crimea.