---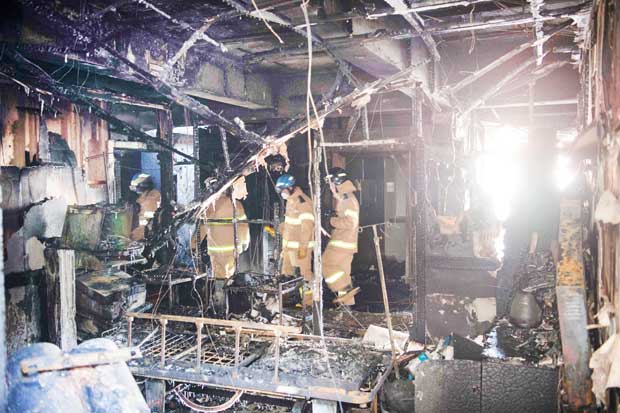 Seoul (dpa), 26 Jan 2018 -
An investigation has been ordered into a fire that engulfed a hospital in South Korea on Friday, killing dozens of people and injuring scores, local media reported.

At least 37 people were killed and more than 100 were injured in the blaze in the south-eastern city of Miryang, the National Fire Agency told dpa.

The cause of the blaze, which was believed to have broken out early in the morning in the emergency room on the ground floor of the hospital, is not yet known.

"The death toll can still increase, since many of the injured are in critical condition," the city's fire department chief, Choi Man Woo, said on Korean television.

There wasn't a sprinkler system in the building, because the hospital was small enough that it wasn't mandatory, according to clinic management.

Thick smoke made it difficult for rescuers to reach the remaining patients inside the hospital, which was mostly occupied by elderly people. Most of the victims were elderly people, who had problems fleeing, local broadcasters reported.

A doctor and two nurses were among the victims, the National Fire Agency said.

Ninety-three patients from an adjoining nursing home were evacuated unhurt, Yonhap said. The fire is the second major deadly blaze in South Korea in recent weeks.

Prime Minister Lee Nak Yon ordered an investigation during a visit to Miryang earlier in the day, the Yonhap news agency reported.