---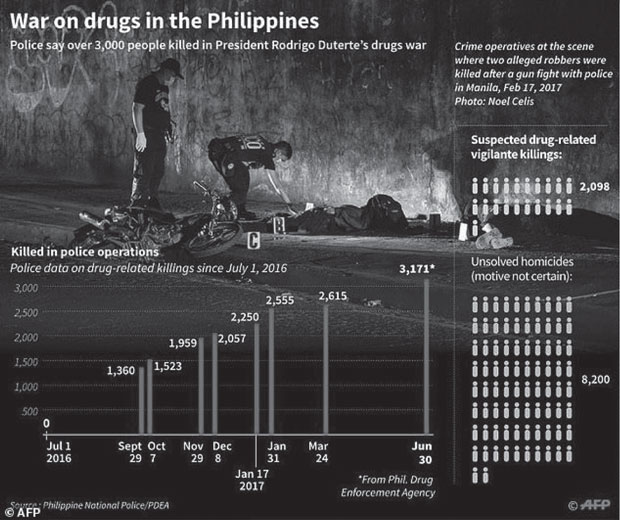 MANILA AFP July30, 2017 - A Philippine mayor named as being involved in the narcotics trade was shot dead in a police raid Sunday, authorities said, the latest official to be killed since President Rodrigo Duterte launched a drug war.

Duterte has singled out local officials, policemen and judges as part of a crackdown that has made him popular with many Filipinos but has been condemned by human rights groups and other critics.
Among those Duterte named was Reynaldo Parojinog, mayor of Ozamiz city, who was killed along with 11 others in a dawn raid on his home, police said.

"Police were serving a search warrant when the security guards of the mayor fired at them so our policemen retaliated," police regional spokesman Superintendent Lemuel Gonda told AFP.
Duterte won the presidency last year Police have reported killing nearly 3,200 people in the drug war.