---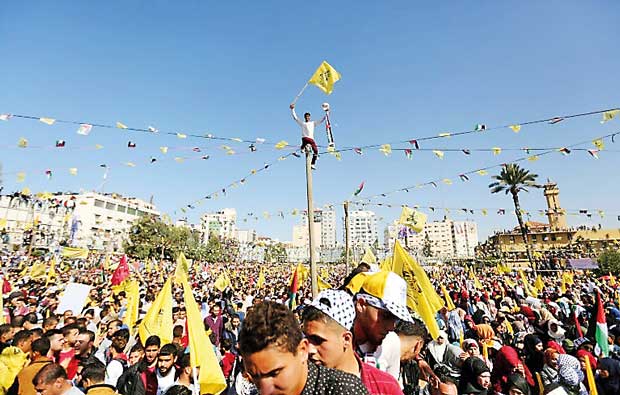 AFP, 22nd NOVEMBER, 2017-
Palestinian officials announced Tuesday they had suspended meetings with the US following a quarrel with President Donald Trump's administration over the future of their representative office in Washington.

The announcement came on the same day the leading Palestinian political factions began talks in Cairo aimed at pushing ahead with reconciliation efforts
The suspension of meetings was not confirmed by the Americans.

"We continue to be in contact with Palestinian officials about the status of the PLO office in Washington as well as about our larger efforts to advance a lasting and comprehensive peace," a US State Department official said.

"These discussions are ongoing."

Palestinian foreign minister Riyad al-Malki and other officials said they had suspended all meetings, but speaking in Spain, Palestinian president Mahmud Abbas said he remained committed to working with Trump and America to achieve a lasting peace deal.