---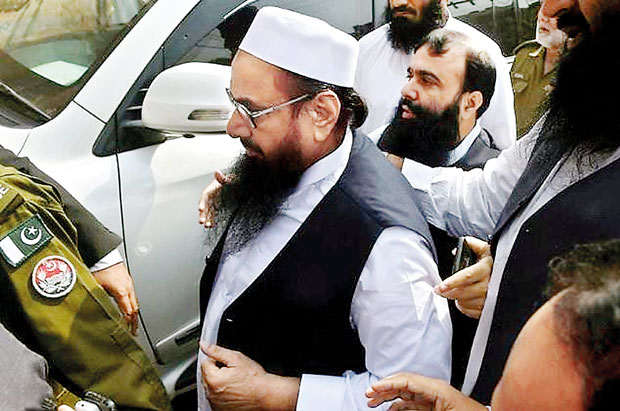 LAHORE AFP Oct19, 2017 -Pakistan on Thursday extended the detention of the chief suspect in the 2008 Mumbai attacks for a month, government officials said.

Firebrand cleric Hafiz Saeed, who heads the Jamaat-ud-Dawa (JuD) group and has a $10 million US bounty on his head, has been under house arrest since January following a government crackdown on the outfit.

"Hafiz Saeed's detention has been extended for a period of one-month," a senior government official told AFP on condition of anonymity.

He said the detention was extended by a three-member review board of Lahore High Court headed by Judge Yawar Ali.

JuD, listed as a terror outfit by the United Nations, is considered by the US and India to be a front for Lashkar-e-Taiba (LeT), the militant group blamed for the attack on India's financial capital which killed more than 160 people.

India has long seethed at Pakistan's failure either to hand over or prosecute those accused of planning the Mumbai attacks.