---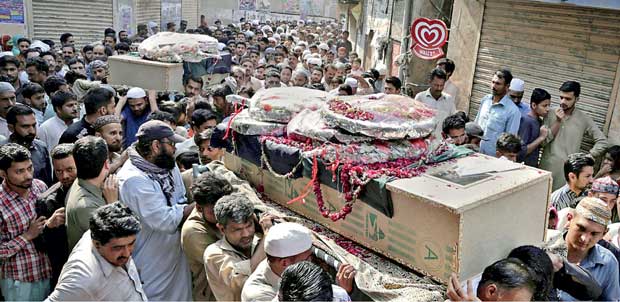 The Washington Post
LAHORE, Pakistan — Pakistan is burying the last victims from a Taliban suicide bombing the previous day that killed 26 people in the eastern city of Lahore.

Hundreds of mourners have attended the funerals on Tuesday of two brothers and fellow police officers who were among the casualties.

Malik Mohammad Ahmed, a spokesman for the Punjab government, says the slain brothers were on duty guarding a demolition site when a militant riding on a motorcycle targeted the officers.
Funerals of most of the victims were held overnight.

The bombing was claimed by the Pakistani Taliban, known as Tehrik-e-Taliban Pakistan or TTP.
Lahore has witnessed scores of terror attacks in recent years. A suicide bombing earlier this year killed 16 policemen while another attack killed over 70 people during Easter last year.