---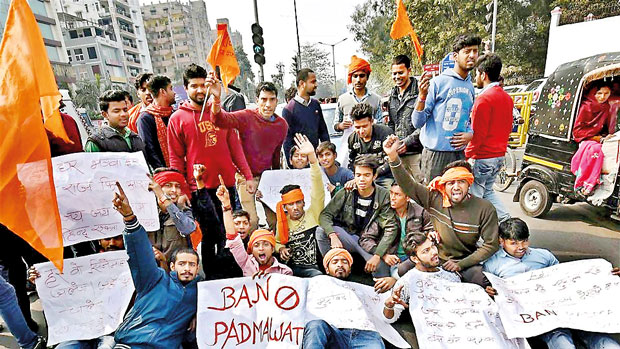 New Delhi, (Hindustan Times), 25 Jan 2018 - The Congress on Friday asked Prime Minister Modi to speak out and take moral responsibility for the violence unleashed against Hindi movie Padmaavat.

Congress spokesperson Priyanka Chaturvedi said Wednesday's attack on a school bus in Gurgaon in Haryana was "more saddening and shameful" and showed the Modi and Haryana governments had "failed to maintain law and order".

She also critcised the silence on the violence by information and broadcasting minister Smriti Irani.
"The Smriti Irani-headed I&B ministry which controls the (Censor Board) gives a certificate to a movie. The film is allowed to be released and then violence is unleashed in BJP-ruled states.