---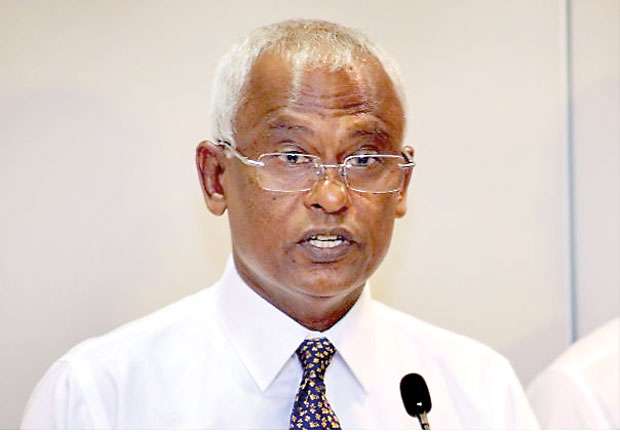 The opposition was awarded victory in the Maldives presidential election on Monday, in a possible setback for China as the new leaders of the Indian Ocean archipelago nation aim to review major projects agreed with the outgoing administration.

Incumbent Abdulla Yameen, who had cultivated ties with both Beijing and Saudi Arabia, conceded defeat after the Election Commission said opposition leader Ibrahim Mohamed Solih had won Sunday's election by a margin of 16.7 percent.

Before the election, the opposition said it would review Chinese investment, partly out of concern over terms, as experts have warned that the Maldives risked falling into a debt trap.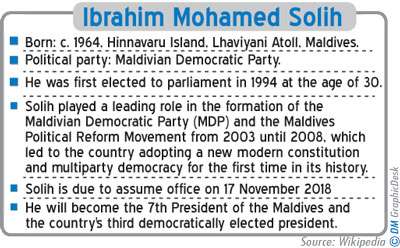 Solih's ally Mohamed Nasheed, an exiled former president who led the country between 2008 and 2012, has repeatedly said he wants to renegotiate the deals.

"We have a joint manifesto. We have issues, we have ideas agreed upon. I think we have to review all the agreements we had with China. We have to review them and see what is due," Nasheed told Reuters on Monday in the Sri Lankan capital, Colombo.

"This election marks not only the triumph of democratic forces in the Maldives, but also reflects the firm commitment to the values of democracy and the rule of law," India's foreign ministry said in a statement.

"India looks forward to working closely with the Maldives in further deepening our partnership." Both New Delhi and Washington had been concerned by China's growing influence in the Maldives and its lurch toward more hardline attitudes on religious issues during Yameen's five years in power.

China, meantime, has helped build an extension to the international airport in the Maldives, and a bridge linking it to the capital, Male.
MALE REUTERS
Sept 24 2018