---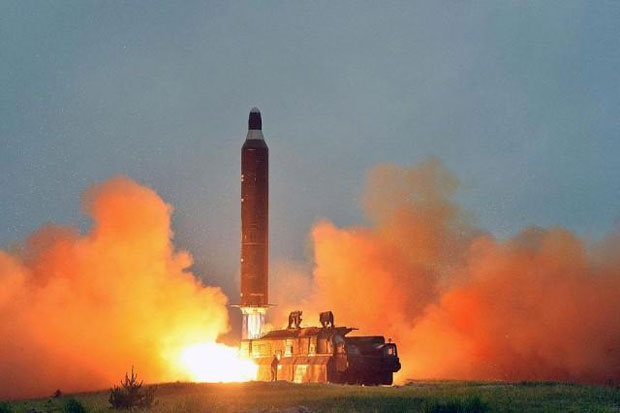 A North Korean missile "blew up almost immediately" on its test launch on Sunday, the U.S. Pacific Command said, hours before U.S. Vice President Mike Pence was due in South Korea for talks on the North's increasingly defiant arms programme.
The failed launch from North Korea's east coast, ignoring admonitions from major ally China, came a day after North Korea held a military parade in its capital, marking the birth anniversary of the state founder, in which what appeared to be new long-range ballistic missiles were on display. South Korea said the combined show of force "threatened the whole world".
Pence is due in Seoul at the start of a 10-day trip to Asia in what his aides said was a sign of the U.S. commitment to its ally in the face of rising tension.
The U.S. nuclear-powered USS Carl Vinson aircraft carrier strike group is also heading to the region.
A U.S. Navy attack on a Syrian airfield this month with Tomahawk missiles raised questions about U.S. President Donald Trump's plans for reclusive North Korea, which has conducted several missile and nuclear tests in defiance of U.N. sanctions, regularly threatening to destroy the South and the United States.
South Korea, which hosts 28,500 U.S. troops, warned of punitive action if the launch led to further provocations such as a nuclear test or a long-range missile launch.
"North Korea showing a variety of offensive missiles at yesterday's military parade and daring to fire a ballistic missile today is a show of force that threatens the whole world," South Korea's Foreign Ministry said in a statement.

- REUTERS, 16th APRIl, 2017