---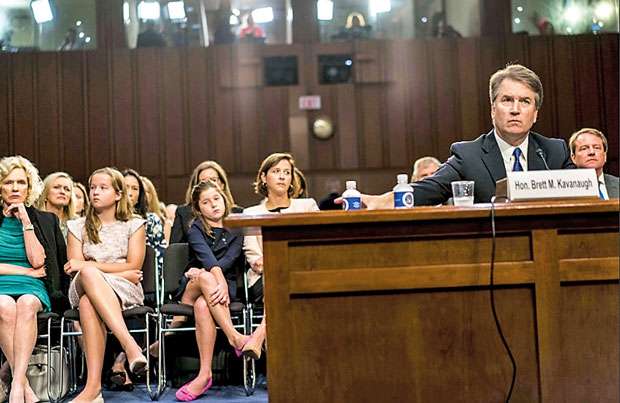 By Karoun Demirjian, Amy Gardner(c) 2018, The Washington Post Sept. 24, 2018 -
WASHINGTON - Sen. Dianne Feinstein, the ranking Democrat on the Senate Judiciary Committee, called late Sunday for a delay in further consideration of Supreme Court nominee Brett Kavanaugh after a second woman accused him of sexual misconduct.

"I am writing to request an immediate postponement of any further proceedings related to the nomination of Brett Kavanaugh," Feinstein wrote in a letter to Sen. Chuck Grassley, the committee's GOP chairman.

Her letter came after the New Yorker magazine reported that Debbie Ramirez, a classmate of Kavanaugh's at Yale University, said he exposed himself at a party when they were both first-year students. Ramirez, who told the magazine that they both had been drinking at the time of the incident, acknowledged some gaps in her memory but said she remembered another student shouting Kavanaugh's name.

"I would think an F.B.I. investigation would be warranted," Ramirez said.