---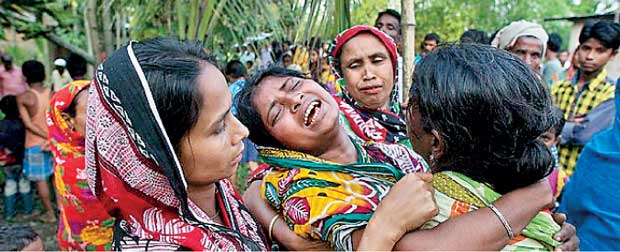 Relatives of Abu Hanif, who was beaten to death by a mob wail during his funeral in Naramari village (Daily Mail)
NEW DELHI AFP June29, 2017
Indian Prime Minister Narendra Modi condemned on Thursday a string of murders targeting minorities under the pretext of protecting cows, which are considered sacred by many Hindus, after critics accused the government of turning a blind eye.

Modi's remarks --his first on vigilantism in nearly a year-- come days after a Muslim teenager was stabbed to death on a train after being accused of carrying beef.

India has been reeling from a spate of vigilante murders in recent months, targeting Muslims and low caste Hindus accused of killing cows or consuming beef.