---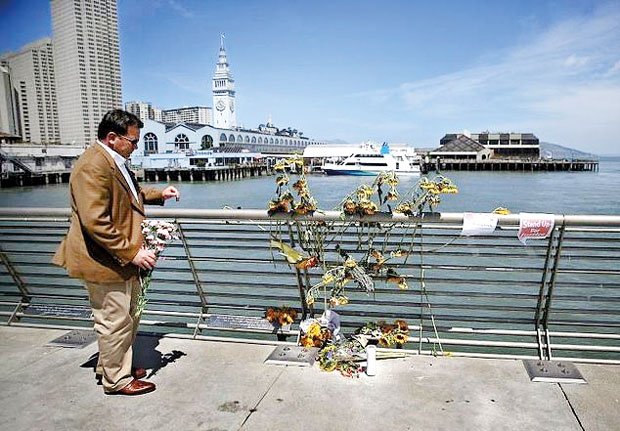 SAN FRANCISCO AFP Dec1, 2017- An undocumented Mexican immigrant was acquitted Thursday of murdering a woman in California -- a dramatic conclusion to a polarizing case that President Donald Trump frequently used on the campaign trail to make the case against illegal immigration.

Jose Ines Garcia Zarate -- who had been deported five times from US soil -- was charged with fatally shooting Kathryn Steinle, 32, in July 2015 in San Francisco.

His attorneys argued that the gun went off by accident.

After several days of deliberations, jurors only found him guilty of felony possession of a weapon.
Trump was quick to denounce the verdict, and immigration authorities said they would work to see Garcia deported.

During the heated 2016 race for the White House, Trump regularly used the case to justify his proposed construction of a massive wall on the border with Mexico.