---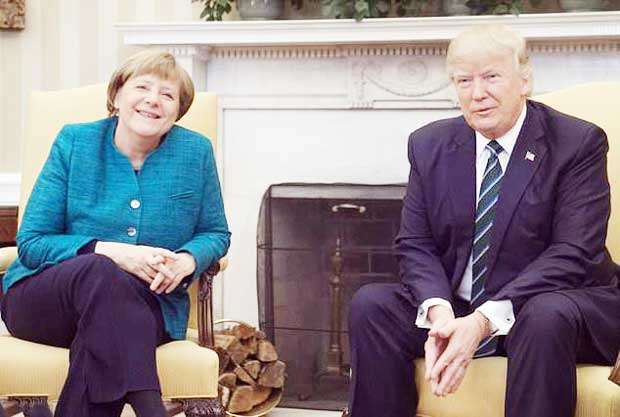 (Daily Mail), 27 April 2018 - The Iran nuclear deal is set to dominate the agenda when German Chancellor Angela Merkel visits the White House later on Friday.

Merkel is heading to the White House for talks with Donald Trump and is facing an uphill struggle to save the nuclear deal, avoid a trade war and make her relationship with the US president functional again.

She will be trying to persuade Trump to back off his dual threats of punitive metal tariffs that could spark a transatlantic trade war and his instinct to scrap the Iran nuclear deal.

The German leader's visit has already been overshadowed by a backslapping three-day festival of 'fraternite' between Donald Trump and French President Emmanuel Macron earlier this week.

Aware of the optics, anxious German diplomats pressed, in vain, for Merkel to enjoy a similarly meaty two days at the White House, betting the face time would help sweeten difficult relations, officials told AFP.

Just hours before the chancellor landed late Thursday, some 15 months after Trump was sworn into office, the Republican Congress finally got around to confirming an ambassador to Germany.