---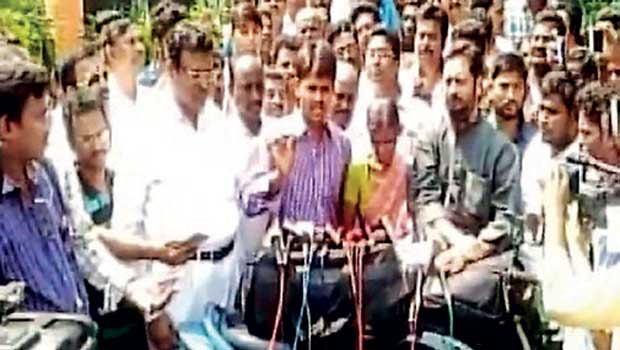 Vijayawada, (Hindustan Timesw), 02.04.2017 - After spending eight years in jail for a crime he didn't commit, P Satyam Babu finally walked free on Sunday, two days after the Hyderabad high court acquitted him of raping and murdering a student in 2007.

"At last truth has won, I suffered in jail for eight years. Now the real culprits in Ayesha Meera case should be punished," he said, ANI reported.

Ayesha Meera, a 19-year-old bachelor of Pharmacy student, was raped and brutally murdered in a private women's hostel in Ibrahimpatnam near Vijayawada on December 27, 2007.

Police claimed a breakthrough when Babu was arrested in a cellphone robbery case on August 17, 2008.

The high court directed the Andhra Pradesh government to pay Babu Rs 1 lakh compensation for the wrongful conviction, and ordered action against the police officers who investigated the case.