---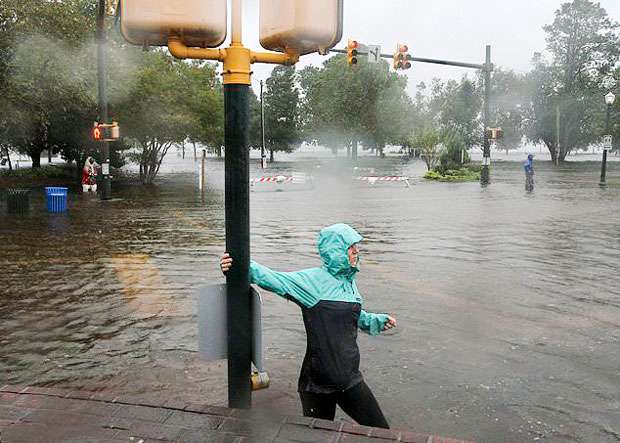 Hurricane Florence battered the Carolinas early Friday with howling winds, life-threatening storm surges and torrential rains as it edged closer to the coast in what officials warned is a "once in a lifetime" event.

Reports said coastal streets in North Carolina were flooded and winds bent trees to the ground as the storm, which has been downgraded to Category 1 and is weakened and slower moving than in recent days, prepared to make landfall at some point on Friday.

More than 150,000 customers in North Carolina were reported to be without power as the outer band of the storm approached.

Footage from US TV outlets showed raging waters hitting piers and jettys and rushing across coastal roads in seaside communities.

The National Hurricane Center in Miami reported "life-threatening storm surge and hurricane-force winds" along the North Carolina coast.

In its 0600 GMT advisory, the center said Florence was over the Atlantic Ocean about 35 miles east of Wilmington, North Carolina and moving northwest at six miles per hour (10 kilometers per hour).

It added that the maximum sustained winds were 90 miles per hour. Florence is now at the weakest of five categories on the Saffir-Simpson scale.

In a display of the early effects of the storm, one flood gauge on the Neuse River in New Bern, North Carolina, showed 10 feet (three meters) of flooding, the NHC said.
WILMINGTON AFP,
Sept14, 2018