---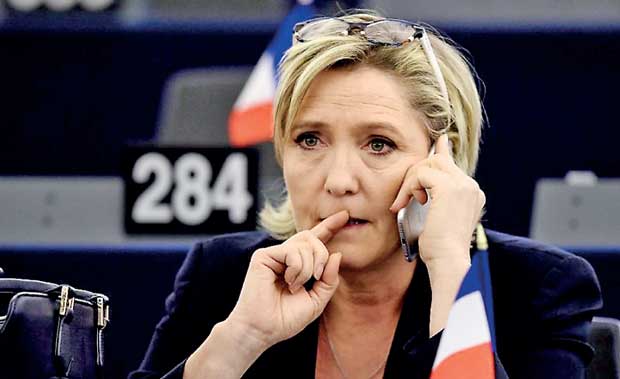 BRUSSELS AFP March2, 2017- The European Parliament on Thursday lifted French far-right presidential candidate Marine Le Pen's immunity from prosecution over her tweeting of images of Islamic State atrocities.

The move paves the way for France to pursue a case against the far right National Front leader, after prosecutors launched a probe in 2015 over the graphic pictures, which included the decapitated body of US journalist James Foley.

"The result is clear, a big majority is in favour of the lifting of immunity," acting parliament speaker Dimitrios Papadimoulis said.

The ruling is effective immediately for Le Pen, a National Front MEP, European Parliament officials told AFP.

But the decision concerns only the tweets, and not a separate probe into allegations that Le Pen misused public funds when hiring a parliamentary aide, they said.

The development is the latest twist in France's dramatic presidential election campaign, coming a day after rightwing candidate Francois Fillon vowed to continue his bid for power despite the fact he is to be charged over his own fake jobs scandal.

Le Pen addressed the tweets in 2015 to a French television journalist who had likened her party to the jihadist group.