---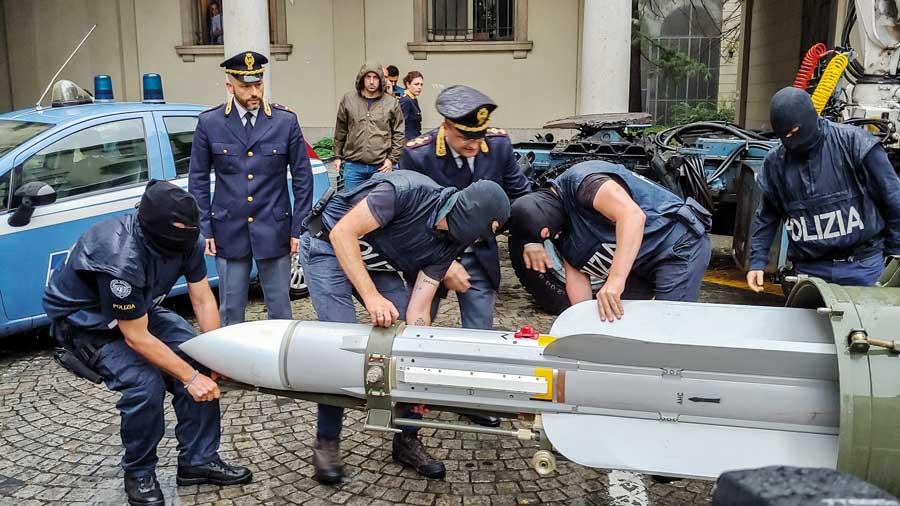 Italian police seized an air-to-air missile, machine guns and rocket launchers during raids sparked by an investigation into far-right extremist groups on Monday, a huge haul of weapons that authorities said was almost without precedent.

The raids were the result of a police probe into Italian extremists known to have fought against pro-Russian rebels in Ukraine.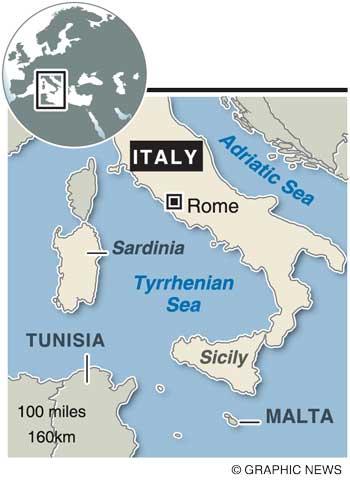 Messages intercepted by the police led them to investigate Del Bergiolo, who had sent photographs of the missile for sale through the Whatsapp messaging service.

They put him under surveillance before raiding his home and finding a stash of weapons including a Scorpion machine gun, 306 firearm parts and 20 bayonets.

"During the operation, an air-to-air missile in perfect working order and used by the Qatari army was seized," police said of the 245-kilogramme (540-pound) Matra missile.

"This is a significant seizure, with few precedents in Italy," said Turin police commissioner Giuseppe De Matteis. While Italy's far-right interior minister Matteo Salvini was uncharacteristically quiet following the raid, the opposition centre-left Democratic Party (PD) urged the country's populist government to do more to tackle right-wing extremists.

"For now, nothing leads us to suspect" an active plot to use the weapons, said counter-terrorism official Eugenio Spina. The other arrests were a Swiss national, 42, and an Italian, 51, accused of holding and marketing the missile, which was found by police at a warehouse near the small Rivanazzano Terme airport in the Pavia province.
ROME AFP July16, 2019