---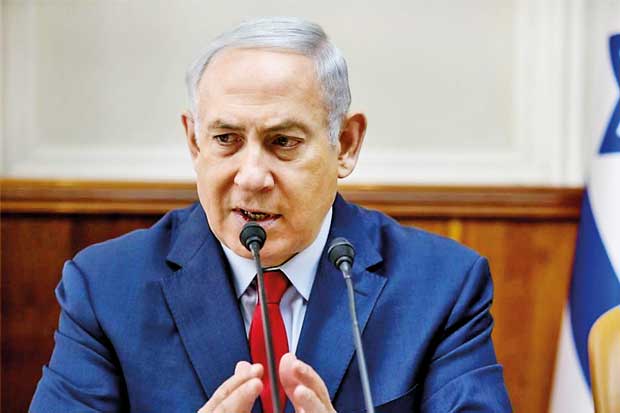 HINDUSTAN TIMES, 29th JANUARY, 2018-Israel's prime minister and Holocaust survivors on Sunday bridled at a draft Polish law that would make it illegal to suggest Poland bore any responsibility for Nazi atrocities committed on its soil.

The Israeli foreign ministry summoned Poland's charge d'affaires - the ambassador was abroad – to object to the bill, which is still going through parliament. "We will under no circumstances accept any attempt to rewrite history," Prime Minister Benjamin Netanyahu said in lengthy public remarks to his cabinet.

Netanyahu and Polish Prime Minister Mateusz Morawiecki talked by phone late on Sunday, the Israeli leader's office said, and they "had agreed to open immediate dialogue between teams from both countries to try to reach understandings on the legislation."

Before World War Two, Poland was home to Europe's largest Jewish community of some 3.2 million. Nazi Germany attacked and occupied Poland in 1939 and later built death camps including Auschwitz and Treblinka on Polish soil. Most of the Jews that lived in Poland were killed by the Nazi occupiers. The Polish government said in a statement the legislation aimed to stop the Polish people or state being blamed for Nazi crimes.

The bill, passed by the lower house of parliament on Friday, would make the use of phrases such as "Polish death camps" punishable by up to three years in prison.

To become law, the bill, which could yet be amended, must be approved by the Senate and Polish President Andrzej Duda.

"We will accept no limitation on truthful historical research," Netanyahu earlier told his cabinet.