---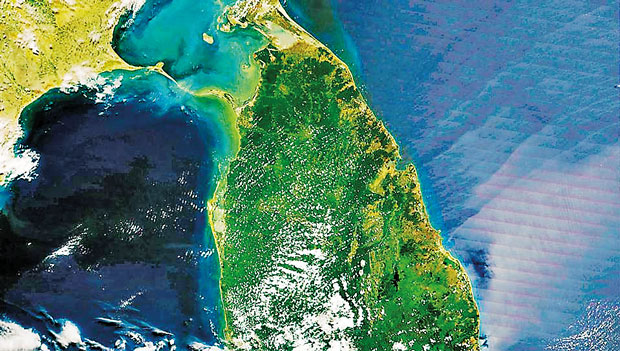 New Delhi (Hindustan Times), 12 Dec 2017 - "Are the ancient Hindu myths of a land bridge connecting India and Sri Lanka true? Scientific analysis suggests they are," claims the promo of a show called Ancient Land Bridge to be aired at 7.30 am Wednesday on the Discovery Communications-owned Science Channel in the US.

The show puts the spotlight once again on the Ram Setu by quoting American archaeologists who say the 50-km stretch — between Pamban Island near Rameshwaram in India and Mannar Island off Sri Lanka — is man-made. The Ram Setu is also called Adam's bridge. The promo has got more than 1.1 million views since it was shared by Science Channel on social media 16 hours ago.

Satellite imagery show formations that scientists believe are limestone shoals. Creating a 83-km-long deep water channel under the Sethusamudram canal project would require extensive dredging and removal of the limestone shoals.