---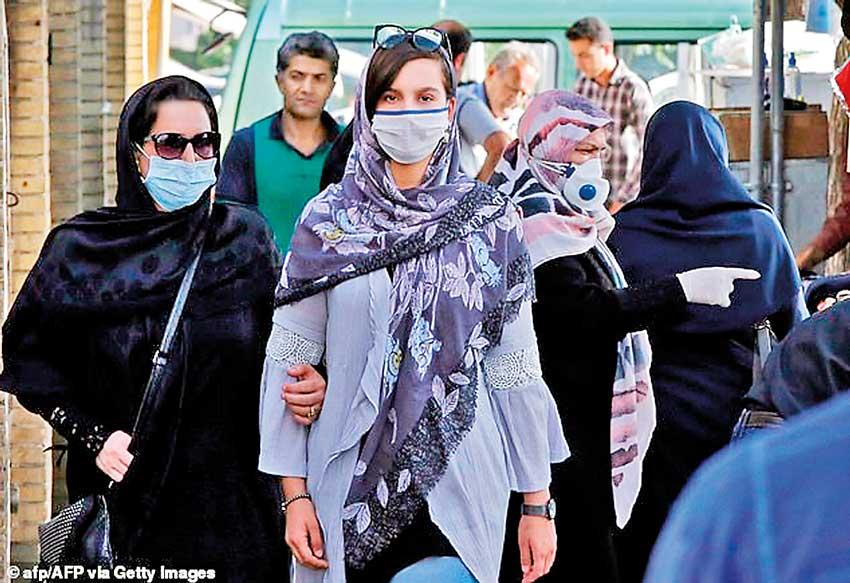 Iran has become the first country in the world to report a second wave of coronavirus infections after easing
its lockdown.

The Middle Eastern nation logged a record 3,574 cases of the virus on Wednesday, beating its previous worst day of 3,186 cases logged on March 30.

Iran began easing its lockdown restrictions - which were imposed in February as the virus ran rampant - in mid-April as the disease declined.

Cases began picking up again in early May and have now been above 3,000 for three days running, even as gyms and public offices were reopened at the weekend.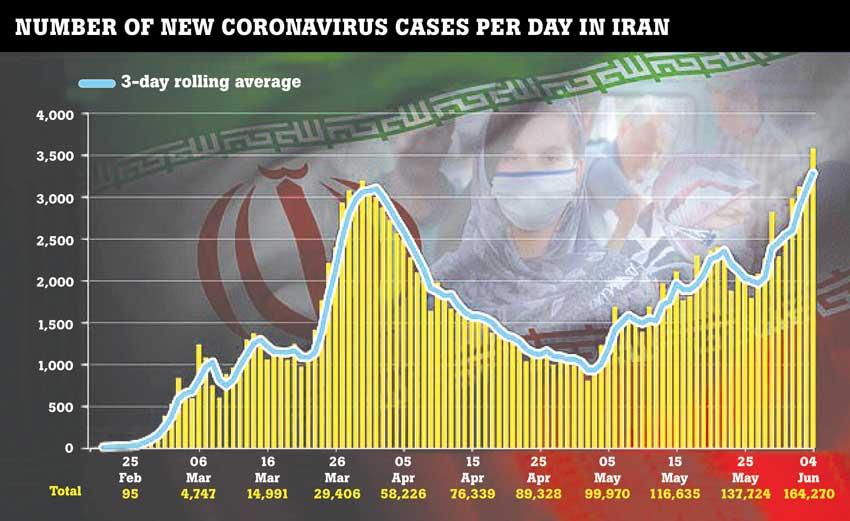 Iranian health officials have argued that the 'second wave' is actually the result of better testing and data-logging, after serious doubts were raised over the accuracy of its data when the virus first hit.

That is partially confirmed by the fact that the country's daily death figures have not been rising along with the infection total.

The state-run IRNA news agency reported 59 deaths on Wednesday, slightly below the May average of 60 deaths per day.

If the true number of infections including those not picked up in tests had been rising, then the number of deaths would be expected to follow suit.

Still, the figures have been enough to worry Hassan Rouhani, Iran's President, who rebuked people for failing to take the virus seriously . Speaking Wednesday as the record case total was reported, Rouhani said: 'If in any part of the country these warnings are not taken seriously and, God forbid, the outbreak of illness peaks again, the authorities will have to re-impose restrictions.
US, (Daily Mail 5 June 2020), 5 June 2020