---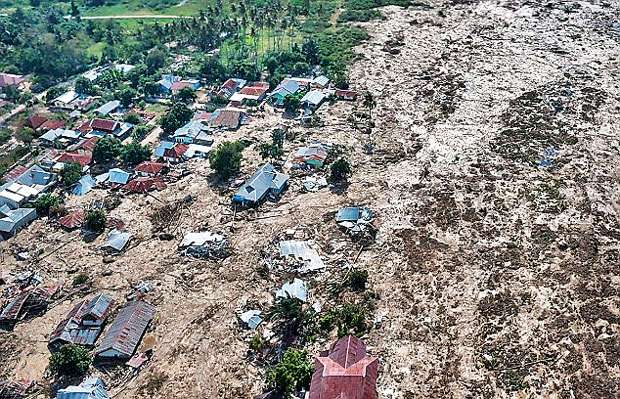 Indonesia has been struck by another earthquake just days after a deadly tsunami, which was sparked by a major quake.

The magnitude 5.9 earthquake was recorded near the southern Indonesian island of Flores on Tuesday, the U.S. Geological Survey said.
There were no immediate tsunami alerts or reports of casualties or damage.

Flores is about 1600km south of Sulawesi island where just four days ago a devastating 7.5 quake struck, triggering the devastating tsunami.
At least 844 people were killed, with families being forced to comb through body bags in an attempt to identify their missing relatives.

The death-toll is expected to rise as authorities reach areas that were cut off by the disaster.

Nearly 50,000 people have been displaced from their homes in Palu alone, and hospitals were overwhelmed.

Rescuers have been searching for people through the ruins in Palu, the main city where the brunt of the damage happened.

The quake triggered tsunami waves as high as six metres on Friday that smashed into the city's beachfront, about 2 km from the hotel. About 12 people have been recovered from the ruins of the hotel, three of them alive.

Indonesia has said it would accept offers of international aid, having shunned outside help earlier this year when an earthquake struck the island of Lombok.

Power has yet to be restored in the area and access by land to outlying villages has been disrupted by broken roads, landslides and downed bridges.
Daily Mail,
2 October 2018